Over the years, CNIB Lake Joe has evolved and expanded, but we've never strayed from our original goal: to provide transformative experiences that bring the magic of camp to life for Canadians living with sight loss. And we cannot do it alone! As we celebrate 60 years, CNIB Lake Joe is grateful for the generous support of incredible donors, people like you, who care deeply about the camp and the impact of our life-changing programs for people living with sight loss.
There are lots of ways you can support CNIB Lake Joe! Our CNIB Lake Joe Anniversary Top 10 Ways To Give campaign has some great ideas to get you started:
$60 sparks joy! Send a camp box filled with accessible activities and materials for kids to enjoy as they participate in virtual sessions.
$600 spices things up! Purchase raised garden beds to grow vegetables and fragrant herbs, supporting our outdoor cooking and gardening programs.
$6000 creates warm memories! Light the spark at our campfire where campers, staff and guests roast marshmallows, make pizza in our outdoor pizza oven and sing campfire songs. A new fire ring and upgraded accessible stone pathways will enhance safety as our guests make life-long memories relaxing by the campfire in Muskoka chairs.
You can also help support another 60 years of fun in the sun at CNIB Lake Joe by purchasing a 50/50 ticket at cnib5050.ca (May 1 – August 15).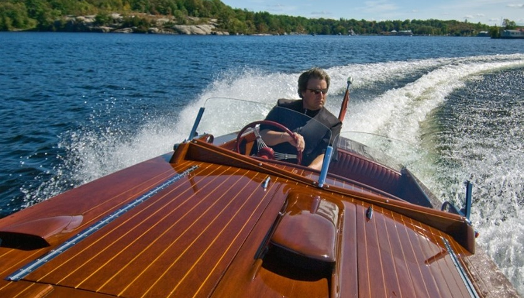 Our CNIB Muskoka fundraising committee is finalizing details for its celebratory events this year, including: 
Full details about these exciting events are coming soon to our website. Unique sponsorship opportunities are available!
The Super Six Challenge
Randall Oliphant, a member of our Lake Joe Vision Team, is pledging $60,000 in honour of CNIB Lake Joe's anniversary and is challenging five other donors to join him to form the 60th Anniversary "Super Six"!
"Like my cottage neighbours, I regard CNIB Lake Joe as a cherished and integral part of our community. We see first-hand the special role that Lake Joe plays for Canadians impacted by blindness," said Randall. "As CNIB Lake Joe celebrates its 60th Anniversary, I encourage others to join me in ensuring our families will share another six decades in beautiful cottage country with this unique camp and all of its guests."
These celebratory events, the Super Six Challenge and your support will help us complete our capital campaign goal of raising $1.6 million by September 2021. Funds will support building a new multi-purpose recreation and teaching facility where the old Elms cabin once stood, providing much-needed indoor space to smash barriers to inclusion through sport, recreation, and skill development.
For more info about these events and the capital campaign, please contact Tara Oliphant, Manager, Philanthropy at Tara.Oliphant@cnib.ca or call 416-319-5493.