By Christall Beaudry, Executive Director, CNIB Foundation Saskatchewan
In January, the CNIB Foundation held its inaugural Guide Dogs with Purpose Gala in Regina. Presented by Scotiabank, attendees were treated to an evening of glamour and fun while raising funds for CNIB Guide Dogs.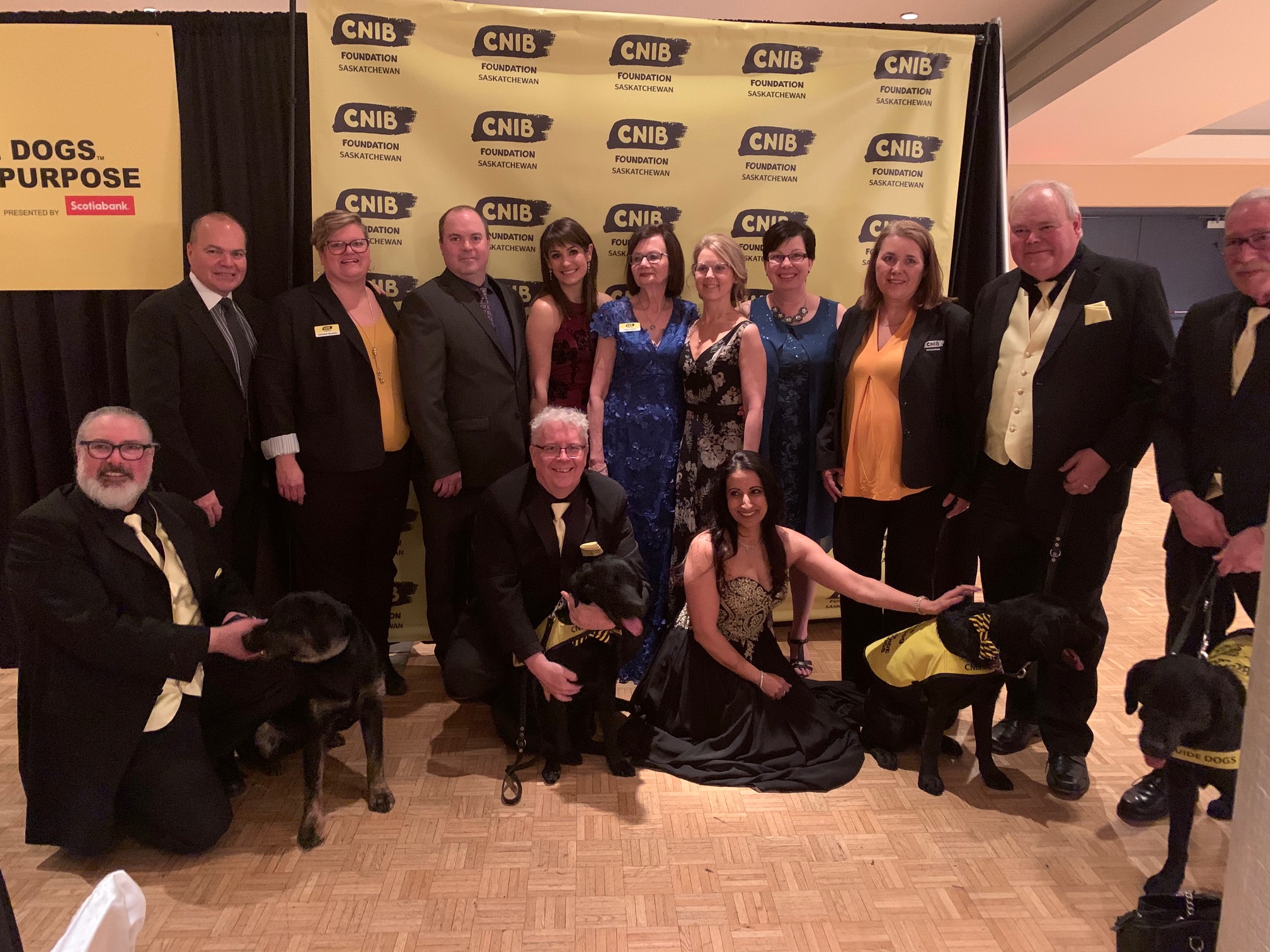 The event featured a red-carpet runway, a photo booth, dancing, and musical performances by The Ritter Family Band, Tommy John Ehman, and The Garage Band led by Regina's Mayor, Michael Fougere. Throughout the evening, future CNIB guide dogs worked the room. They were the real stars of the event! 
Naming rights – a friendly fundraising contest
We asked our CNIB Saskatchewan social media followers to vote on six potential guide dog names. If our gala raised more than $50K, gala attendees would vote to select the name of a future CNIB guide dog. We raised $77K that night, and we're thrilled to announce that 'Ollie' will arrive in Saskatchewan in the spring of 2020. 
The live auction featured a selection of items that were generously donated by artists and businesses, including a one-of-a-kind painting of two guide dog puppies by Miriam Mas, Lead, Ambassador Dog and Buddy Dog programs, CNIB Guide Dogs. 
Patrons and sponsors of this first-time gala were delighted with the event and planning for next year's gala is already underway – please join us on January 30, 2021!