Main Content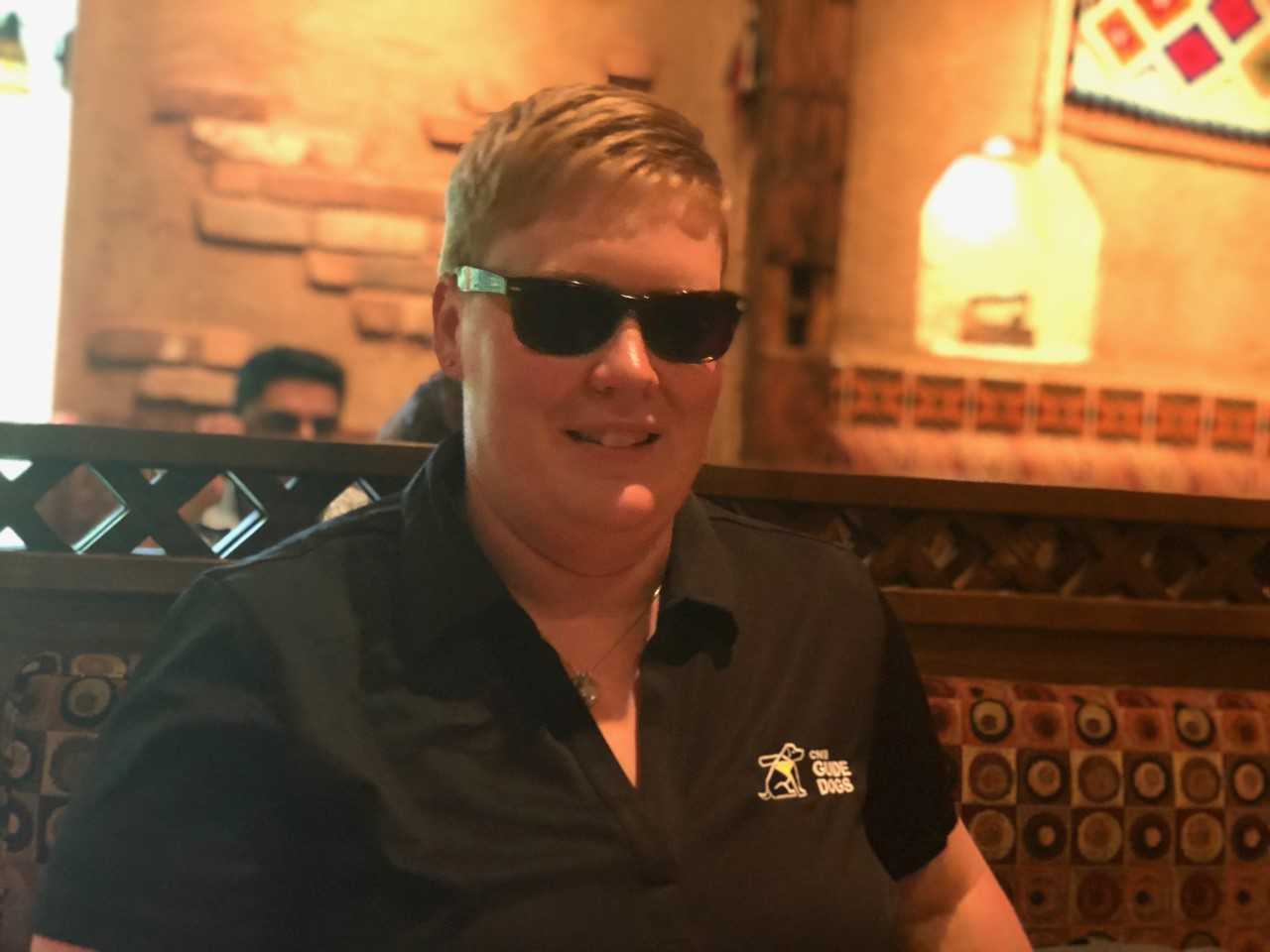 Ashley Nemeth's world changed when a cyclist hit her guide dog, Rick. The man hit Rick in the side and ran over his paw. With a passing "sorry," he just kept going, but he hurt Rick badly enough that the guide dog couldn't work for Ashley anymore.  
Ashley wrote out her feelings about losing Rick on her blog, Blind Moving On and titled the post "Your  Impatience Cost me my Independence". It's one of Ashley's favourite pieces—an example of her raw, honest way of writing that's gained a large following online.  
"I think part of it is that I have been so open and honest and pretty transparent with the whole journey," she says.   
The blog is called "Blind Moving On" because when Ashley lost her sight, she says people acted like her life was over.  
"Yes, I'm blind but let's move on," she says. "Let's keep going." She writes about her experience as a person who's blind: how she reads and cleans, for example, and how she feels about losing her dog or trying out accessible tech. 
She earns money through ads, promotions and reviews. She also does motivational speaking at conferences and events, all while working a full-time job at CNIB. 
Ashley's mother and sister were her first followers. After publishing her blog in 2014 and sharing her posts on social media, followers began to flood in. Now she's reached the thousands. People who read her blog often message Ashley to tell her she's inspirational and helps them to understand blindness.   
Entrepreneurship is in Ashley's blood. Her parents ran a bakery for 26 years and she used to own a clothing store with her husband. However, if you asked her ten years ago whether she thought she'd be running a successful blog, she might have shrugged it off.    
Working for yourself is a lot harder than many people expect, Ashley says. Some assume you can just make your own hours, but you end up working harder than you would for an employer.   
"You get out of it what you put into it," she says.  
Her advice to entrepreneurs with sight loss is to go for it. "I don't think you should throw away your life's savings and quit your day job," she says. However, "you should be a lot more open to the idea that something you don't think could be a business can make you money long-term, even if it's just a side thing. It's worth a try."