Main Content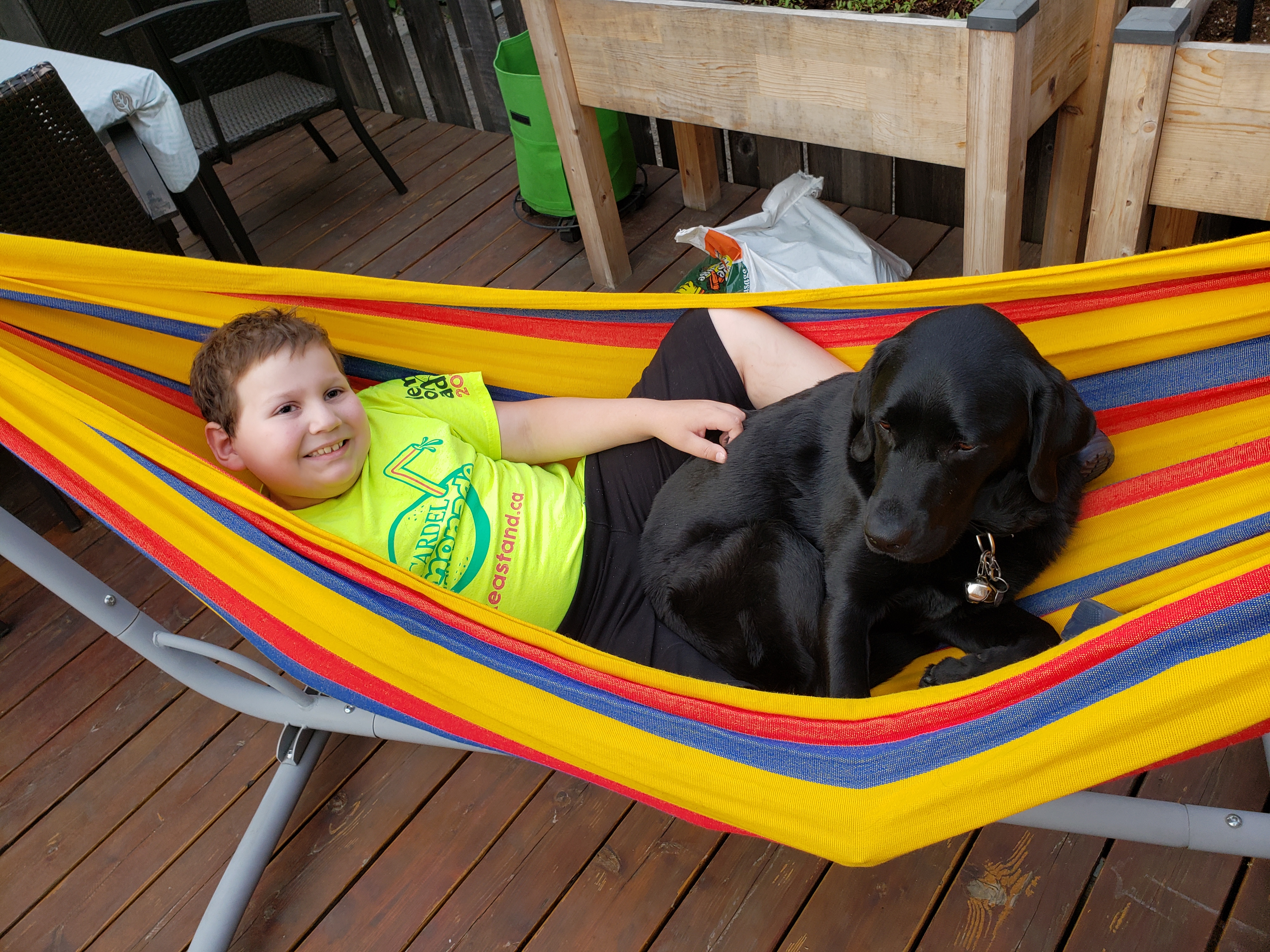 CNIB Lake Joe is a fully accessible lakefront facility in the heart of Muskoka that offers a unique blend of recreation and skills development in a safe, inclusive environment. At Lake Joe, people living with sight loss and their families can enjoy the same summer pursuits as other Canadians: canoeing, kayaking, waterskiing, swimming, sailing and fishing – as well as the skills training, confidence building, and support offered by a community that understands living with sight loss.
"CNIB Lake Joe feels like home. It's the only place where I don't have to explain myself or my disability. It's the only place where people don't look at me strange for the things I need to do to be able to see. It's the only place where I have been encouraged to try new things I never thought I would be able to do, and then be celebrated for my accomplishments. Lake Joe is the place that has made me begin to believe that I can dream." Nancy, CNIB Lake Joe camper.
CNIB Lake Joe needs you. Help us bring the magic of summer camp to life for people living with sight loss! Explore our Wish List and our Top 10 Ways to Give in 2022  to learn how you can:
Sponsor a camper experience
Expand our programming
Enhance our facilities
Build a legacy
Your gift will change what it is to be blind today.
Meet our CNIB Lake Joe Philanthropy Team
Lake Joe Vision Team 
Established in 2016 by founding members Tim Hogarth and John Firstbrook (co-captains), Randall Oliphant, Sue Creasy, and Bob Buchan (honorary chair), the Lake Joe Vision Team has evolved into a group of 6-10 philanthropic leadership volunteers who raise funds for highest priority needs and bursaries to boost participation at CNIB Lake Joe. As friends and neighbours of the camp, they lend expertise and advice to support and guide the philanthropic efforts that power program development and delivery at CNIB Lake Joe, while leveraging their networks to help build, strengthen and steward partnerships.
Tim Hogarth (Co-Chair) 
John Firstbrook (Co-Chair) 
Susan Creasy 
Norma MacDonald 
Randall Oliphant 
Nancy Simonot 
Joan Kelley Walker 
CNIB Lake Joe Fundraising Committee
This group of mighty volunteers oversees our annual "CNIB Muskoka" signature events – always "the" party of the summer! – raising essential funds for CNIB Lake Joe.
Helen Hunt (Chair) 
Tracey Burton
Tom Cross
Anthony Domenici
Thank you for your ongoing support. For more information, please contact Tara Yellowlees, Manager, Philanthropy at Tara.Yellowlees@cnib.ca or call 416-319-5493.