Main Content
CNIB post-secondary scholarships help support people who are blind or partially sighted in their educational journeys. If you are pursuing a post-secondary diploma, degree, skilled trades certificate or apprenticeship program, we encourage you to apply!
Scholarships available:
Barney Danson scholarship – 1 at $5,000
Created in honour of Barney Danson, partially sighted veteran, MP, cabinet minister, consul general, businessperson and philanthropist, this scholarship honours students who have proven their dedication to success through academic, personal and charitable endeavours in spite of sight loss
Ben McConnell Scholarship - 1 at $1,000
Started in memory of Ben McConnell, the scholarship will be given to a 

legally blind student from Alberta registered or accepted into any year of post secondary program

.
CNIB scholarships – Multiple at $3,000
Awarded to students who are blind or partially sighted and who demonstrate amazing courage, determination and passion in fighting for their independence and future.
Dr. John and Olive Pyper scholarship – 1 at $4,000
Established by the family of Dr. John Pyper, a Stratford, ON ophthalmologist who extracted the first two human eyes donated to the Eye Bank of Canada in 1955. The scholarship is given to a student who is blind or partially sighted living in Southwestern Ontario (Perth, Wellington, Oxford, Middlesex and Huron counties).
eSight Scholarship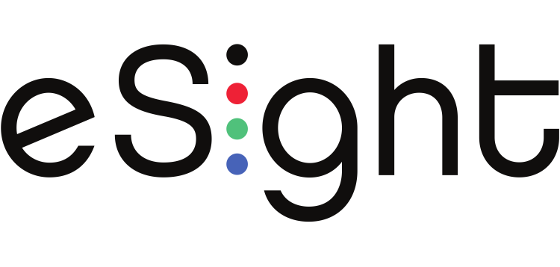 eSight is a life-changing device for thousands of people living with low vision as it enhances their functional vision. As part of the CNIB Foundation's scholarship program, eSight will provide five students, who would benefit from eSight eyewear, with a device to enhance their vision and make it easier to achieve their academic goals. eSight users typically live with serious eye conditions such as macular degeneration, Stargardt's disease, diabetic retinopathy, optic nerve hypoplasia and more. A typical eSight user has a visual acuity range from 20/60 to 20/800 but some users live with up to 20/1800. To find out if eSight is the right device for you, please visit esighteyewear.com/esight-cnib-scholarship-program/
FJL Woodcock SAPA scholarships – Multiple at $1,000
Established in 1989 in honour of Capt. Fred Woodcock, a WWII war-blinded veteran. Families of veterans blinded in WWI, WWII and the Korean War donated to encourage students with sight loss to pursue post-secondary education and training.
The Joyce Family Foundation bursary – 6 at $4,000
Candidate must be a young Canadian student (i.e. not going abroad) pursuing undergraduate studies
Candidate must demonstrate financial need 
Candidate should demonstrate resilience to overcome barriers 
Am I eligible?
To be considered eligible for a CNIB post-secondary scholarship, you must be:
Blind or partially sighted.
Entering post-secondary education.
A Canadian citizen, or have held landed immigrant status for one year prior to the date of application.
Highly motivated, independent and able to demonstrate a reasonable level of personal achievement.
How to apply
Scholarship applications for the 2021/22 school year will open spring 2021. Please check back then.
Submit your completed application form, along with:
Proof of secondary education completion (interim)
Academic transcript (interim)
Letter of acceptance from an accredited post-secondary institution, college or university
At least two letters of reference from a teacher, school official or volunteer supervisor
An essay (maximum two pages or 1,000 words) on the topic: "How this scholarship will change what it means to be blind for me in my education"
List of other sources of funding
Questions?
For more information about the CNIB Foundation's scholarship program, please contact April Assenza, Executive Business Partner and Lead, Operations and Special Events, at April.Assenza@cnib.ca.