Main Content
Kevin Shaw is the Program Manager for Entrepreneurship and Innovation at CNIB. 
He calls himself a serial entrepreneur. Having been immersed in the world of business for years, he's worked in media production, broadcast management and live entertainment.  
Kevin attended Ryerson University where he earned a Bachelor's degree in Radio and Television Arts and a Master's in Media Production. During his time there, he learned how to record and produce music and he became an independent DJ before working in radio for eight years. Kevin was in the midst of his radio work when he realized there might be other opportunities for his career.  
"I knew that something else was coming, but I didn't know what it was," he says.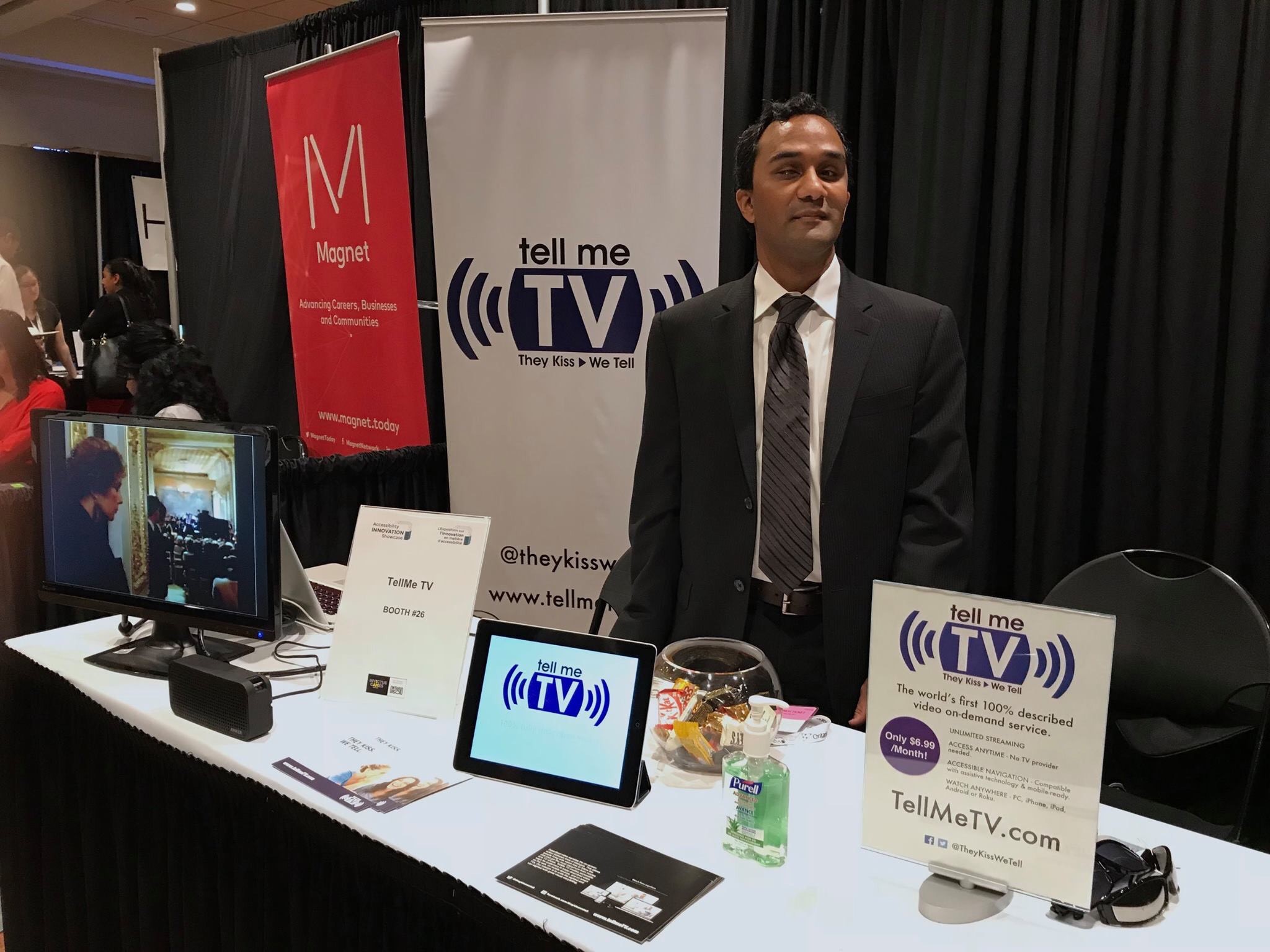 In 2011, he started TellMe TV (formerly Zagga Entertainment), a described video on-demand service.  
With the help of a small team, he developed and launched the service. It lets users subscribe on a monthly basis and watch described movies and T.V. shows with improved accessibility.  
Kevin did the Beta launch of TellMe TV in May 2016 and switched to the current version of the site in November 2016. He raised the money for his company through grants, loans and crowdfunding. Kevin marketed his business in as many ways as possible: he showcased at events, ran a crowdfunding campaign, created a promotional YouTube video and raised awareness on social media. 
He's currently working on another business venture: an app that pushes restaurant menus to your smartphone based on your GPS location. 
Kevin lost his sight after he finished high school. As an entrepreneur who lives with sight loss, he says he wants to help people like himself. He now works as a consultant at CNIB to assist  people who are blind and partially sighted in achieving their dreams and starting their own businesses.  
Sometimes aspiring entrepreneurs worry about a lack of funding or knowing where to start, but he says the key is to take risks and be resourceful. When he was just starting up TellMe TV, he sent an email to Apple Inc. CEO Tim Cook on a whim. About a week later, a representative for Cooke responded to discuss Kevin's business.  
It's all about taking risks, says Kevin, because they can make big things happen.