Main Content
Becoming an Independent Author 
Authors can be entrepreneurs too. If pitching to big-name publishers seems daunting to you, consider self-publishing. Use independent publishing sites like Lulu or BookBaby to get your book from the computer onto eReaders and shelves. Find out how two authors with sight loss self-published below.
Writing 
It started out as a journal for Christopher Warner. After losing most of his sight in a surgical complication, he was seeing life in a completely different way, so he dealt with it by writing. 
Christopher is the program lead for community education at CNIB in Calgary. When he showed some of his writing to friends, they expressed interest, so Christopher decided to turn his story into a book.  
Many authors have said the key to writing is simply to keep doing it. So set aside some time each day to work on it, whether it's 15 minutes or a few hours. Christopher's process took several years because he was journaling and drafting. It's not a short process by any means, but put the time and effort in, and you will be proud of the results. 
Editing 
He took that story to a freelance editor whom he found through editors.ca.  
At first, it was hard to hear criticism. However, listening to feedback is essential in the writing process, and Christopher worked with his editor for six months to improve his work. 
Publishing  
When the book was finished, Christopher didn't want to wait around. He could spend years sending manuscripts to publishers who might reject it, or he could take charge of his own book. That's when he found Lulu. On the self-publishing site, Christopher created his project and didn't pay anything until he started printing copies.  
Finally, in 2016 Christopher had a 216-page novel, and he called it Life's Not Over, it Just Looks Different.  
Marketing 
Christopher makes Facebook ads, sells copies in bookstores, and does speaking engagements.  
He's sold nearly 300 copies so far around the world, in both print and eBook formats. Facebook ads have been the source of most of his international sales, but he finds that word of mouth and bookstore meetups also sell a lot of copies. 
Tara Nanayakkara also sells her books through Lulu. She is partially sighted and says that writing is accessible for her, and she prefers it to working a standard nine to five job.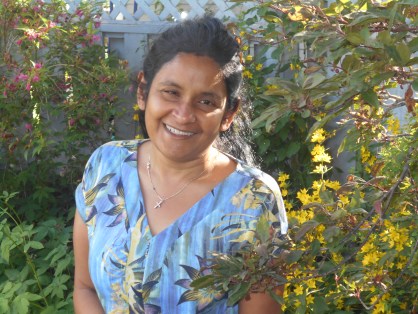 "(Being an author) is part of who I am. I don't really think about it; it just is," she says. "Once I start creating characters, I'm in my own world." 
Tara started writing at 14 and published her first book in her 20s. Tara's novels carry themes of family, secrecy, heartbreak and love. She did traditional publishing for some of her works: Priya's World and Dawn of a New Garden, but she decided to self-publish her novel Cardboard Dreams in 2015. For her, it was better because it's less expensive and a simpler process. 
Find Life's Not Over, it Just Looks Different and Cardboard Dreams on the Chapters website. 
Grants
Looking for extra funds to get you started? Here are a few grants you can apply for.
Woodcock Fund Grant: For published authors who are in the middle of a new project. They accept applications throughout the year.
Canada Council for the Arts Grants: Various grants for different projects including Indigenous art and art to be shared outside of Canada.
Toronto Arts Council Literary Program Project Funding: For artist organizations or collectives based in Toronto.