Main Content
Where talk meets tech – Nelson Régo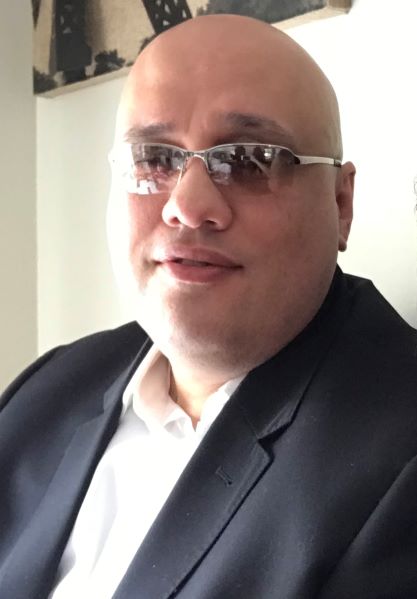 When Nelson Régo took over a small crowd-sourced tech website in 2012, he didn't expect it to become so popular. 
Nelson is the founder and president of the non-profit website Cool Blind Tech (CBT). Once called Blind Cool Tech, the site was run by Larry Skutchan, whom Nelson met at a Seasun conference. It was originally a platform for user-generated podcasts, but Nelson had a different vision. 
He lives with sight loss, and it's become his mission to help others who are blind and partially sighted.  
CBT covers everything from accessible Apple or Android products to robotics, medical technology and news related to disability. He runs the site on WordPress. He says for some visual elements, he hires a web designer, but most of the work is accessible. 
Nelson wasn't very interested in tech before he lost his eyesight. "Technology for me was simply a tool to try to better my life," he says. "My aspiration was to use technology as a tool and to get some of my independence back. That's what we all strive for, those of us who have lost our eyesight. Technology kind of bridges the gap between what sighted people have and what people who are blind don't have." 
Nelson began by making podcasts and writing articles in his free time, reviewing technology for accessibility and covering news for the sight loss community.  
"When we first started, it was just a couple of guys who had a passion," he says. Now, CBT has an international audience. In 2017, they reached one million downloads for their podcasts, which Nelson says is much higher than their competitors' numbers.  
Nelson says the secret to the site's success is the people who make its content.  
"I've always tried to hire the most dynamic personalities," he says. "Some of the users gravitate more toward one personality than another. Some of them prefer Microsoft, Apple or Android products, so it's good to have a diversity on the website. You get all these different points of view from people around the world."  
CBT's audience is primarily American, but there are Canadian users too. Nelson says the site gets about 1,000 unique visitors each day, and up to 8,000 people listening to the podcasts. 
Nelson says user feedback is mostly positive, but he welcomes other comments; he wants to put up information that people need and want. 
It might be surprising that CBT doesn't do too much marketing. They are active on social media, but according to Nelson, word of mouth is the reason they're so well-known.  
He says the site was just a passion for him rather than a way to make money, which is why it's been so fruitful.  
Being non-profit, the money that comes from running the site goes back into it. Much of it comes from ad revenue. Nelson says he steers clear of sponsored reviews, because the site should be objective. Companies sometimes give products to CBT for private testing, which they'd rather do than a sponsored review. 
CBT has partnered with Accessible Media Incorporated (A.M.I.) and have been sponsored by companies like eSight and Amazon. 
Nelson dreams of one day being able to see his young daughter. Until then, he wants to improve the lives of others who live with sight loss and to make the site the best it can be.