Main Content
Since the summer of 2017, CNIB has operated an immersion camp for French-speaking youngsters ages 11 to 17 at CNIB's Lake Joseph Centre, a fully accessible lakefront facility in Ontario.  
 
They'll spend a week with English-speaking campers, giving them an opportunity to learn English while having fun. 
Objective 1: Encourage children to learn a second language  
Outdoor and group activities with other campers will encourage your child to improve his or her English. Bilingualism is increasingly important in Quebec's labour market and knowledge of this second language improves employability and opens doors to good jobs.  
Objective 2: Develop independence 
Time away from home and the responsibilities of camp life can develop independence.  
Meeting people from across Canada will help improve your child's social skills and boost self-confidence. Plus, summer camp supports personal development, encouraging physical activity and a healthy lifestyle. 
*Note: To maximize development of campers' independence, no friends or family members will be allowed on the site during the week. 
 
Activities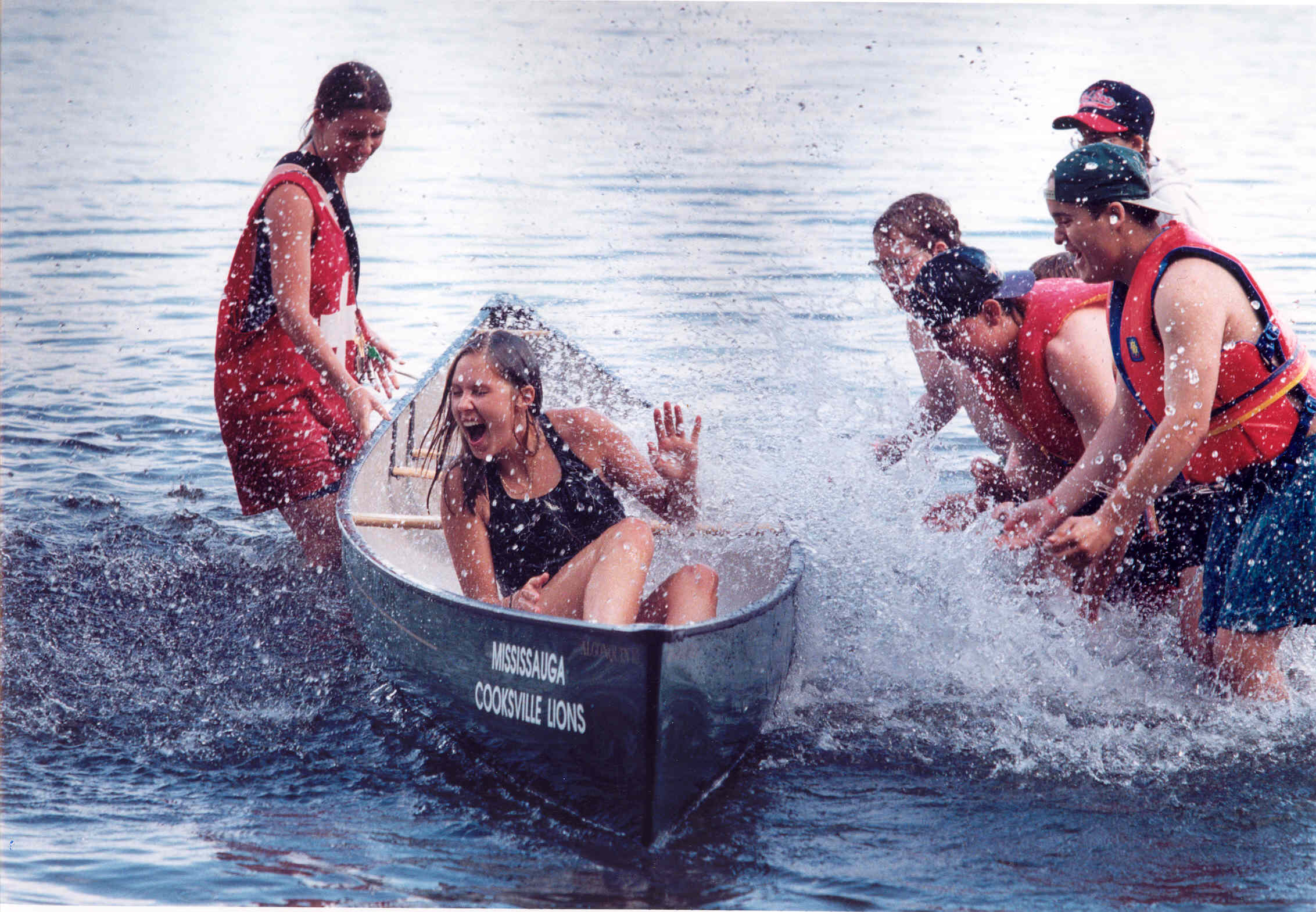 Every day, your child can choose one of the following activities: 
Swimming 
Judo 
Soccer 
Goalball 
Climbing 
Canoeing 
Group time 
Campers participate in group sports like tandem biking, basketball, ball hockey, WALO (Water, Air, Land Olympics) and other group activities with their cabin mates. 
Evening activities 
The evening program is designed by the campers. There may be a campfire, sliding or talent shows, as kids get together to have fun. 
 
Accommodation 
Campers are housed in cabins for girls or boys. Each cabin has eight bedrooms with two single beds and a bathroom. All cabins have a screened veranda so campers from different rooms can play games and spend time together. A minimum of two employees per cabin keep the campers safe. Sheets are provided but campers must bring their own towel and toiletries.   

Typical schedule 
 7:30 a.m.: optional morning swim  
 7:45 a.m.: wake up 
 8:10 a.m.: stretching exercises 
 8:30 a.m.: breakfast 
 9:15 a.m.: preparation/clean rooms 
 9:45 a.m.: specialized sports like kayaking, water skiing, goalball 
11:00 a.m.: specialized sports like sailing, beep baseball, swimming 
12:30 p.m.: lunch 
1:15 p.m.: rest 
2:15 p.m.: multisports like tandem biking, canoeing, cooking, wellness workshops 
3:15 p.m.: multisports like five-a-side soccer, basketball, yoga 
4:15 p.m.: free time by the water 
5:30 p.m.: supper 
7:00 p.m.: group program  
9:00 p.m.: back to the cabin and bedtime 
Cost
The $450 fee includes accommodation, meals and activities. 
*You must pay return airfare or the cost of car travel from Quebec to Toronto or Lake Joe. 
Financial assistance may be available. ​ 
 
For those who wish to fly from Pierre-Elliot Trudeau Airport (YUL) in Montreal, a group will be organized with CNIB Quebec attendants.  
2018 dates  
The English immersion camp was Sun., July 22 to Fri. July 27, 2018.