Main Content
By Harvey Mitro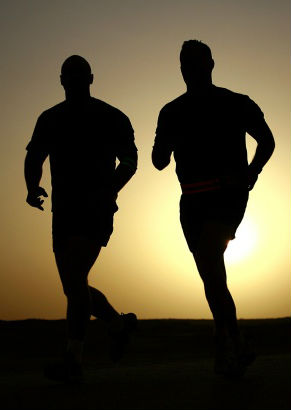 Stepping out of the van, Dave and I noticed that an animated group of people had congregated in the middle of the parking lot. I was familiar with the Robarts Center for the Deaf due to its close proximity to my Aunt Madeline's family home. Still, I felt out of place. Dave did not, and with a mischievous smile, dropped his duffle bag and walked straight into the cluster. 
My sixteen years had not shown me such a scene. The first person we met, Ruth, also sixteen, sat low and wide in a wheelchair. Her well-developed upper body stood in complete contrast to the absence below. Her pelvis was a small inverted triangle, tapering down into nothing. She seemed a little rough to me, dusty and underprivileged. 
Dave offered his hand and introduced us. With a direct gaze and measured smile, she reciprocated. Letting go of her hand, Dave gushed, "Strong!" with an admiring giggle. Taking an immediate liking to her, he conversed while I stood back, sneaking nervous peaks at her physique. A teenage boy with heavy acne also stood silently in the group, his head tilted at an odd angle, with crooked teeth not consistently holding back saliva. Amongst the whole group, no one fit my limited experience of 'normal.'
 
A jerky movement drew my attention back to Ruth, as she vaulted onto the hood of a car, launching off the wheelchair like a gymnast from parallel bars. She ascended to the roof, walking on her hands, with powerful shoulders controlling the placement of her torso so that she barely skimmed the surface below.
 
A well-muscled boy approached, pushing a wheelchair inhabited by a small girl who seemed to defy all probable body composition. 
"Put me up there with Ruth," she exclaimed in a helium-filled voice. Acquiescing, the adolescent effortlessly perched her atop the automobile. 
"Tina!" Ruth called out, as she scurried over to hug the new arrival. Tina was only about two feet tall and could not stand. She had an almost typical adult-sized head but her torso was compacted, and the long bones of her limbs spiraled, arms twisting around once to face functionally forward, legs curving awkwardly outward in shocking deformity. 
 
"I love Ruthie, I love Ruthie," chanted Tina affectionately, as she embraced her friend. 
I stood back in awe, looking at Tina's exposed arms, wondering how the muscles managed movement. She took no notice and sat on that car like the 'Belle of the Ball,' kibitzing with dozens of people passing by. 
"Hi pretty lady," she called out to one of the adult volunteers. 
"Hi sweetie" came the smiling response. 
"I'll bet you have never seen anyone as beautiful as me sitting on a car before," she continued, batting her eyelids dramatically. 
"Never in my life, Tina," echoed the answer.
The parking lot became a nest of people buzzing around her social sphere. She was amazing, as were those who circled her.
 
Dave and I met almost two years earlier when he joined my high school cross-country team as a freshman. I was a sophomore and had embarked on a summer of hard training, intending to establish myself as the leader of our team. 
At the first prep race in mid-September, I surged into the lead, setting a torrid pace. By the two-kilometre mark, the field of runners had fallen well back with the exception of Dave, who loped determinedly, and annoyingly, twenty metres behind. Despite my best efforts, I could not shake him, and he followed me through to the finish. 
His talent was obvious, and my pride was quickly disarmed by his joy for the competition and relaxed, velvety nature. As an all-star level hockey player, he was strong and fit, and together we went on to win the city championship. After the cross-country season ended, we did not see much of each other as basketball began for me and he started hockey.
 
In mid-December, Dave's life would be altered forever. As he skated aggressively for a puck behind the net, his blade slipped, sending him headfirst into the boards. The impact broke his neck, and after months of hospitalization and rehabilitation, he had to reconcile with the agonizing reality that he had permanent paralysis in one arm and, to a lesser degree, the other arm and both legs.
 
The next year was a difficult chapter in Dave's life. A cloud of sadness hung intermittently, causing him to regress into depressive malaise. Nevertheless, we formed a strong friendship, fueled mostly by moments of levity when he would tease, laugh, and cavort with smooth, irresistible charm. Sexuality flowed in and out of him like breath. In contrast to my timidity, he was easy and attentive with females, and they were attracted in abundance.
 
Dave's sad moments decreased over time, and when the opportunity came to get back into the competitive arena as part of the Para-Olympic sporting movement, he was there. He competed in local events in our hometown, qualifying to throw the shotput at the Ontario Championships to be held in London. 
It was an out-of-town competition, and each competitor was allowed an assistant. Being a provincially-ranked middle-distance runner, I knew a lot about track and field and Dave felt comfortable with me helping him. Standing in the parking lot at Robarts, however, he assimilated easily while I felt unsettled, like an outsider entering a whole new world.
 
"Where are you from?" invited Tina, and I explained my role with Dave. Her sport was a modified form of bowling, which was the only one she could do with her physical limitations. She spoke in compliments. "You are ha-a-andsome," she said, bouncing the vowels for effect and tilting her head with a smile. She was captivating, and as Dave flirted with Ruth, I hovered among the people in Tina's circle. It was difficult to pull myself away from her positive energy when it came time to register.
 
Inside Robarts, a series of tables were fitted end-to-end to accommodate the registration. Dave and I moved along them, collecting information and other necessities, when an excited voice called, "Harvey-Joe!"
 
There is only one person in my life that uses my middle name, and looking up, I was greeted by the soft eyes and bright smile of my Aunt Madeline. After a generous hug, she blurted, "Did you bring your running shoes?" 
 
Puzzled, I replied, "Yes."  
 
She said, "Wait here," and hurriedly marched along the row of tables before disappearing through a doorway. 
 
I stood for several minutes feeling deserted, while Dave continued to collect his documents. She reappeared with the convener for track and field, a tall gray-haired man who reached out to shake my hand and asked if I might be interested in guiding one of the blind track athletes. Dave, who now stood behind me, chimed in with enthusiasm, "He can do it. This guy is great!"
 
The athlete assigned to me would be attempting Ontario records for both the 400 and the 800 metres. I was to guide him around the track by gently holding one arm. My fear was that I would be incapable of running that fast while sacrificing one arm.
 
We awakened early for breakfast the next day and prepared for Dave's shotput competition. He was relaxed, having spent most of the previous evening with Ruth, riding high on the energy of romance. When it came time to throw, he positioned in the circle, tucking the eight-pound shot under the ridge of his right jaw. 
Big men typically roam this event, testosterone driven, snorting like bulls and puffing their large muscles. Dave was their physical antithesis, his thin body stripped of tone by the ravages of atrophy. Nonetheless, I saw only strength, as he stood humbly against a hand of fate cruelly dealt. 
He began his throw by rocking back and forth a couple of times, before heaving the rock. It rolled slightly off the outside of his hand, rising a bit before thudding to the ground. Returning, he shook his head in disappointment, quietly stating, "No, no, I can throw better than that." I thought it unfair that he should not be rewarded for his every effort, but the nature of sport, like life, gives no guarantees. 
Ten minutes passed in pensive silence before he was called to throw again. Perching his foot on the front of the circle, he furrowed his brow in concentration. His forward thrust was terse, sending the shot out through the centre of his hand, fingertips caressing the departure. With a steeper trajectory, it hung in the air, gaining distance before being forced down by gravity. "Oooh-wee!" hooted Dave, as it struck the ground. He had a joyous sparkle in his eye, stoked by a new personal best. It was the look he wore after our first cross-country race together. Guarantees held no allure for him, only the thrill of the competition. Same guy, different body.
 
One hour later, I met Aunt Madeline at trackside. She introduced me to Rodney, a fourteen-year-old blind boy, who had more facial hair than me. His light but strong build was ideal for a long sprinter. He tended to look off to the right when he spoke and kept his eyes mostly closed. When open, however, they were rolled up, exposing the whites and red supportive tissue and sometimes a glimpse of retina. I reached out to shake his hand. 
There was no response. Embarrassed, I rebounded, "Hey Rodney, can we shake hands?" 
He reached out, and with a smile said, "Pleased to meet you, Harvey. Thanks for helping me today." The physical contact felt like a passing of the torch, cueing me to take over, and I led him out onto the track.
 
We came to an arrangement whereby I would hold Rodney's right upper arm with my left hand, leaving me on his outside shoulder as we circled the track. Jogging together, we slowly acclimated before running a series of quick strides down the backstretch. 
Our first competition would be the 800 metres. The Ontario record was two minutes, twenty-four seconds, and Rodney's personal best was 2:26. He was feeling strong and fit, so our plan was to run the first lap in about seventy seconds with the hopes of coming home in under seventy-four for the record. Eight runners were each assigned their own lane. There were only two guides, including myself, which meant that the other athletes had partial sight, and required no assistance. We would remain in our own lane around the first corner, before collapsing toward the rail to compete head-to-head for the remainder.
 
Taking our marks, we placed our feet to the line and leaned forward to set. The crack of the gun sent Rodney shooting off, forcing me to extend my arm to its full length just to keep contact. Surprised, I quickly ramped up my pace to pull alongside him as we rounded the curve. The first straight was also fast and only one runner was ahead of us.
 
I began to talk to Rodney, instinctively coaching and giving him visual information. "We are ten metres back of the leader, Rod, and approaching the second curve. You're a little fast, so let's even it out. Nice. Lean gently left. Try to keep your speed." We flew threw the first lap in sixty-seven seconds. "Fantastic, hold it steady through the next curve." His resolve began to succumb to fatigue due to the rigour of the early pace. The leader also appeared to be paying for the quick start, and I exclaimed, "We're catching the guy ahead of us. Let's try to pass." 
Rodney refocused immediately, lifting taller as he drifted into lane two and zipped into the lead. Heading out of the final curve, we had gapped second place by twenty metres. "You can win this! Give it everything you've got." To my surprise, he had more to give. "Thirty metres to go, twenty, ten," He leaned forward and broke the tape before veering abruptly sideways toward the grass infield. He flopped to the ground like a lifeless doll, arms and legs akimbo, chest heaving to repay severe oxygen debt.
 
When Rodney rose to his feet, Aunt Madeline approached us with an air of jubilance, and revealed that he had set a new Ontario record of two minutes and nineteen seconds. He began jumping up and down, and I joined in by grabbing his up-stretched hand. Our celebration echoed the profound synchronicity of thought and purpose we shared during the race.
 
Leaving Rodney with his support team, I wandered into the Robarts cafeteria to relax. We were due back on the track for the 400 metres in two hours. I sat with my sandwich, lost in rumination. 
I had heard that people who were deprived of one sense developed acuity in others. For me, this meant taste, touch, hearing, sight and smell. Rodney opened my eyes to something else. He had an emotional muscle that I could not fathom. He allowed me to touch, hold, and guide him. This level of trust was outside my scope of experience, completely vulnerable and with no trace of fear. Yet, from the instant we first made physical contact, I felt his comfort. It was a connection that put me at ease. I am not capable of trusting that way. He was beyond me. My experience of 'normal' fell far short of what is possible.
 
"Hello-o-o good lookin'," came a little voice from the cafeteria entrance. Tina pulled up, atop her electric wheelchair, smiling like the sun. A white and gold ribbon pinned to her blouse chronicled a third place in bowling. She inquired about my cloths, and I told her about the race. "A helper and a guide," she said with delight. "Wow, you are s-o-o awesome." 
She found something kind to say on every occasion, yet lacked pretense. Her sincerity was palpable. It affected people, who would brighten when they saw her. She seemed to lift the shroud of insecurity that cloaks so many of us, allowing natural goodness to spill forth.
 
We shared some dialogue about our lives, and I learned that Tina lived in St. Thomas. She attended a special school sponsored by the Rotary Club. A regular public school could not accommodate her needs. 
I thought about high school and how we treat one another, the jostling for inclusion, the illusive rules of acceptance, and the constant transfer of anxiety. So often we sacrifice the vulnerable to service our fear of being unwanted. How did we get fooled into a zero-sum-gain mentality where one feels greater by reducing the other? Tina called to the goodness of people, attracting affection, leaving everyone a winner. I wondered if life in an open school would smother her light. A sad thought.
 
The 400-metre came up quickly, and touching her outstretched hand, I left Tina in the cafeteria with a couple of friends. Meeting Rodney at the track, we commenced our warm-up. His power and leg-speed unnerved me, as it would be all I could do just to keep up. It occurred to me that the faith that my aunt had in me was huge. She was at the Western University track watching when I won the regional title last year. I would not take her vote of confidence lightly. 
Rodney was given prime position in lane four, recognizing him as the top competitor. We would remain in our lane for the one-lap race. Bouncing nervously at the start line, I glanced back to see Aunt Madeline and family standing with Dave and Ruth, chatting with Tina, who had maneuvered her chair between the stands and fence for a front-row view. They all had come to support me.
 
The starter called us to our marks, and at the blast of the pistol, Rodney and I bolted. We matched strides perfectly around the curve and sprinted the backstretch, barely corralling reckless abandon. Again, his trust was unfathomable, running full speed, not knowing where his feet would fall, except for the inexperienced hand of another teenaged boy. Yet our need for instruction was almost non-existent. 
"Corner, Rod," I said, and his body leaned away while my knees lifted to match velocity. Moving in tandem, we carried a huge lead into the final stretch, alone, the lane a vacuum of silence. With sixty metres remaining, our synchronous rhythm began to falter as fatigue syphoned away his coordination. Fifteen metres from the line, he was in trouble. Extreme lactic acid began shutting down his muscle function causing his legs to lag. Rodney's knees could no longer lift high enough to keep up with his centre of gravity, and leaning ever further forward, he began to fall. Strong-arming upward, I pulled back to slow the speed of his torso. He managed to keep his feet under him through the line, and I grappled him into a bear hug, dragging him to the infield where we both collapsed to the grass.
 
Rodney could speak between breaths after a minute, but he would not rise for five more. He could only muster a smile when they announced his new Ontario record of fifty-eight seconds. I stood back and admired him. So few athletes are willing to go near the line that he had just crossed. What an incredible competitor!  We shared an embrace on the infield before he staggered over to the fence to be enveloped by his excited entourage. My sense of responsibility lifted when I released his arm. 
 
Walking away, I felt the loss of our unique connection. What was once a task had grown into a shared experience. Congratulations from my own support group lifted me, and I was thankful for the many sources that help me feel connected.
 
The excitement of the day drew to a close. Bags were packed, vehicles loaded, and final goodbyes offered between friends new and old. There was a sense of sadness, like boarding a plane after visiting loved ones far away. In this place, these extraordinary people were the majority, and the rules were centred on acceptance and inclusion. The weekend was a celebration of sport and community where individual greatness was expressed in many forms. It was a safe and happy gathering. 
Climbing into our departing van, I looked back across the same Robarts parking lot. Thirty hours ago, this was a place of uncertainty; it was now one of clarity.
Want to share your story like Harvey did? Email us at insight@cnib.ca.
Read more articles from the December, 2018 issue of Insight: