Main Content
New AMI docuseries delves into the mysterious death of 31-year-old student who was blind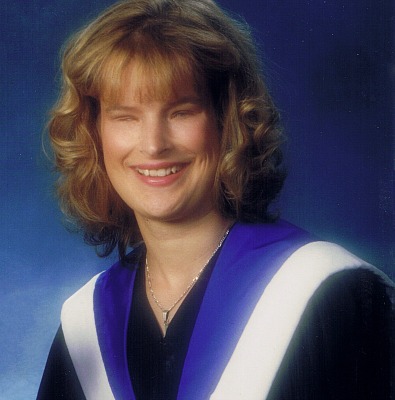 Holly Bartlett was leading a busy, complicated life back in March of 2010. 
The 31-year-old Halifax resident had recently started a job as a researcher for the province, while still working to complete a demanding grad program at Dalhousie University. 
Meanwhile, her personal life was full of incredible highs and lows. Though she enjoyed an active social life with many close friends, lately she'd been spending most evenings at her parents' house, sitting by her father's side as he battled lung cancer. 
On the night of March 26, Holly, who was blind, took a rare break from the stresses of her day-to-day life. After dinner and drinks, she and a group of school friends went to a year-end party at the University Club. Friends said Holly was her usual bubbly self at the party, but she only had a few drinks and was not intoxicated. 
Just before midnight, one of Holly's friends helped her to a waiting taxi that was set to bring her home. Sadly, she never made it. 
The next morning, a group of ironworkers discovered Holly lying under the Mackay Bridge, a towering suspension bridge situated just 300 metres from her home. She was unconscious, cold and barely breathing. The men called 911 and Holly was rushed to the hospital. 
There, doctors discovered her body temperature was dangerously low at 23 degrees. She had a broken leg and several broken ribs. There were also bruises on her face, and cuts on her hands and feet. 
Although doctors fought to save her, Holly Bartlett was pronounced dead at 10:45 the following morning. Her cause of death was hypothermia and blunt force trauma. 
Within 24 hours, local authorities determined Holly's death had been an accident – theorizing that Holly, a blind woman with a blood alcohol level of .09, had become disoriented and stumbled off the edge of a 10-metre-tall concrete abutment that stands at the edge of the bridge.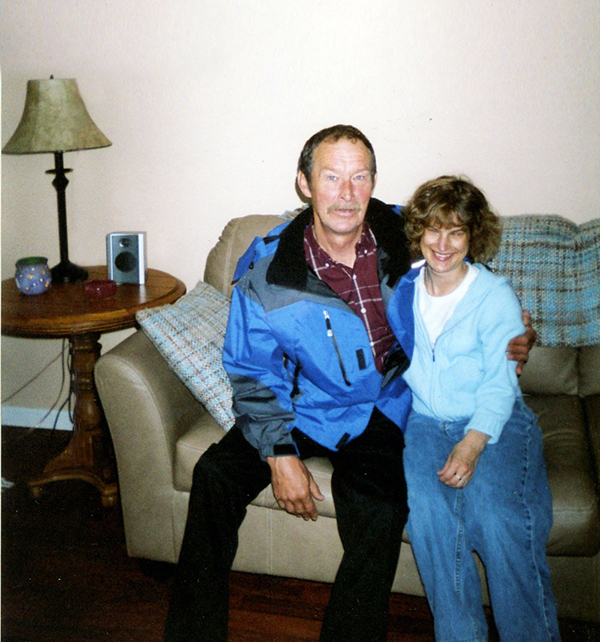 But vigorous questions emerged from Holly's family and friends about the truth behind her death – and those questions persist to this day. Her loved ones say she was a capable traveller with an excellent sense of direction and very strong white cane skills. Even if she were intoxicated and disoriented, they say, Holly would not have walked aimlessly if she didn't know where she was. She would've known that doing so would get her even more lost. More than likely she would have asked someone for help, or stayed in the same small area until she found her bearings.  
Adding to the concern, many close to the case say police were unwilling to investigate the possibility of foul play. 
For instance, a black Harley Davidson hat was found near where Holly lay, but there was no indication that police collected or examined it. What's more, several items from her purse were found not in the vicinity of Holly's body, but in the parking lot of her apartment building some 300 metres away. And although police claimed to have thoroughly searched the area where she was found for evidence, it was not the authorities, but a group of Holly's friends who located her white cane in that area the day after the police's search concluded. It was never fingerprinted.    
So what did happen to Holly Bartlett that night? That has remained a mystery for the past nine years, and now AMI is trying to find the answer with a new, six-episode investigative series called "What Happened to Holly Bartlett". Watch it in described video Thursdays at 9pm EST on AMI-TV. The first episode aired on March 28, but you can catch episodes post-broadcast on AMI.ca or via the free AMI-tv App.
Additionally, the companion "What Happened to Holly Bartlett" podcast will be available on Apple iTunes, Google Play Music, Stitcher and other podcast catchers immediately following each TV episode. 
Want to learn more about the investigation? Watch the trailer:
A message about Holly from the CNIB Foundation team: 
Holly Bartlett was a remarkable woman. She was bright, talented, funny, independent and ambitious, and she had an incredible zest for life. 
We at the CNIB Foundation were privileged to have had the opportunity to work with Holly on and off for several year, helping her master her orientation and mobility skills, and confidently navigate each new environment she stepped into. 
We send our love and support to her family. May their journey to find answers be a healing one.    
-The CNIB Foundation Team
Read more articles from the April, 2019 issue of Insight: