Main Content
There's something about the "Smashing Barriers" sign at the CNIB GTA Community Hub that caught Michael Warren's attention. He had been thinking about volunteering with the non-profit organization and often checked out the volunteer opportunities on the CNIB Foundation's website but fell short of completing an application. Weeks later, he noticed a poster in the window of the hub advertising a volunteering event.
"I thought this was a little propitious," says Michael.
An architect searching for structure in his life, Michael started volunteering with the CNIB Foundation in August 2017. 
"I felt like there was something I could learn from people who are blind or partially sighted about living with my own disability."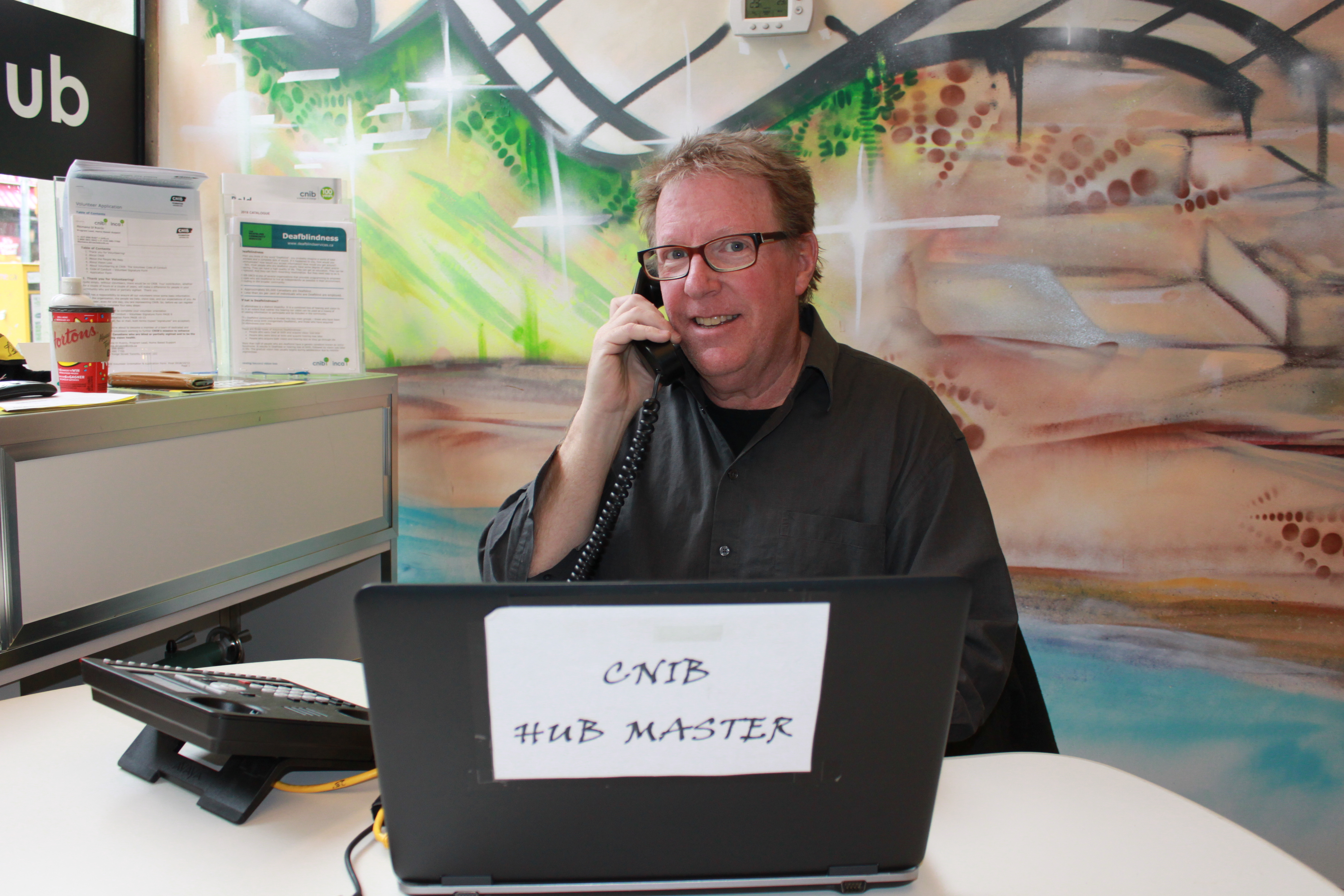 Adopting the title of 'Hub Master', Michael provides administrative support at the hub. Always with a smile on his face, he's often the first point of contact for visitors. He says he felt like he was part of something from the beginning.
"I came in, and I had this wonderful title. 'Hub Master' – it's like a magician, somebody's who's in charge," says Michael.
His volunteer role has evolved to help with the delivery of enriching programs that he's passionate about. In February, he held an architecture workshop with 3D printed models for participants. At the hub, you'll find a tactile miniature of the hub that Michael created with hundreds of Lego pieces.
"It made me feel like there's something I can offer because I love building things — allowing people to see with their hands," says Michael. "It's an opportunity for people with sight loss to understand the space around them."
Through his volunteer work, Michael has learned how people with sight loss lead active, independent lives – it has changed his opinions and perceptions. When he reflects on his at time at the hub, the sense of community reminds him why he's here. 
"I don't know where I would be if I didn't have the hub to walk into," says Michael.
 
Read more articles from the April 2019 issue of On Target: