Main Content
Ambition #2: Unleashing the power of technology
Technology can level the playing field for people who are blind or partially sighted – but only when it's accessible, available and affordable. We're fighting to connect people of all ages with the cutting-edge technology they need and want and helping them build the skills to capitalize on its potential.
Receiving a smartphone through the CNIB Foundation's Phone It Forward program 
A year ago, we formally unveiled Phone It Forward – a new program that gives Canadians a unique opportunity to donate their old smartphones, receive a tax receipt, and empower people who are blind.
In 2013, Louise Sylvain participated in a technology workshop. When she learned about the powerful built-in accessibility features iOS devices offered, she was amazed. Following the workshop, she immediately connected with the CNIB Foundation in Quebec to learn more about accessible technology.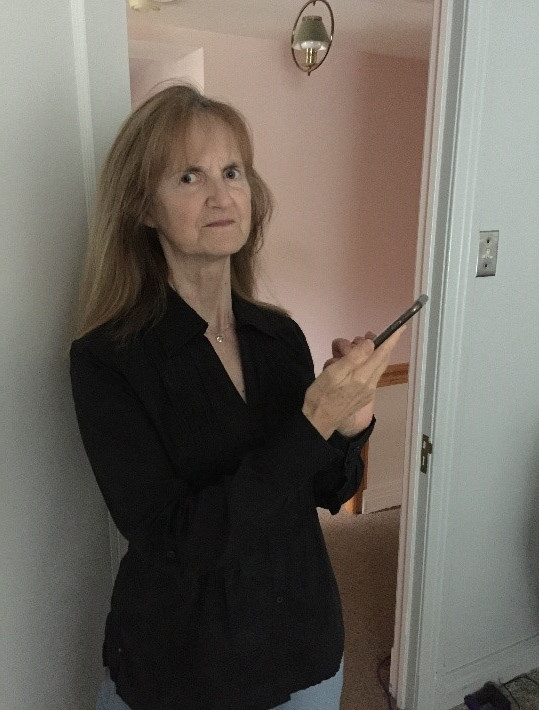 A retired French teacher, the 67-year-old with sight loss was eager to learn how a smartphone could help her connect with the outside world and accomplish everyday activities. 
When she found out that she was getting a smartphone through Phone It Forward, her surprise soon turned to joy and gratitude. 
Now she's learning how to use the built-in voiceover technology to stay connected with family and friends, check the weather, prepare grocery lists, and accomplish things that may have seemed almost impossible only a few years ago.
Louise says the smartphone has become a vital tool in her life – helping her become more independent and organized, less socially isolated, and, best of all, a part of the modern world. She adds that having a smartphone has made it easier for her to accept her sight loss – empowering her to fully participate in life. 
Louise is determined to learn how to use all the accessibility features on the device with the goal of mastering navigation apps. She hopes that every Canadian who is blind or partially sighted has the same opportunity.
Visit phoneitforward.ca to donate your smartphone and change the life of someone who is blind.
 
Read more articles from the October 2019 issue of On Target: