Main Content
Anne Walker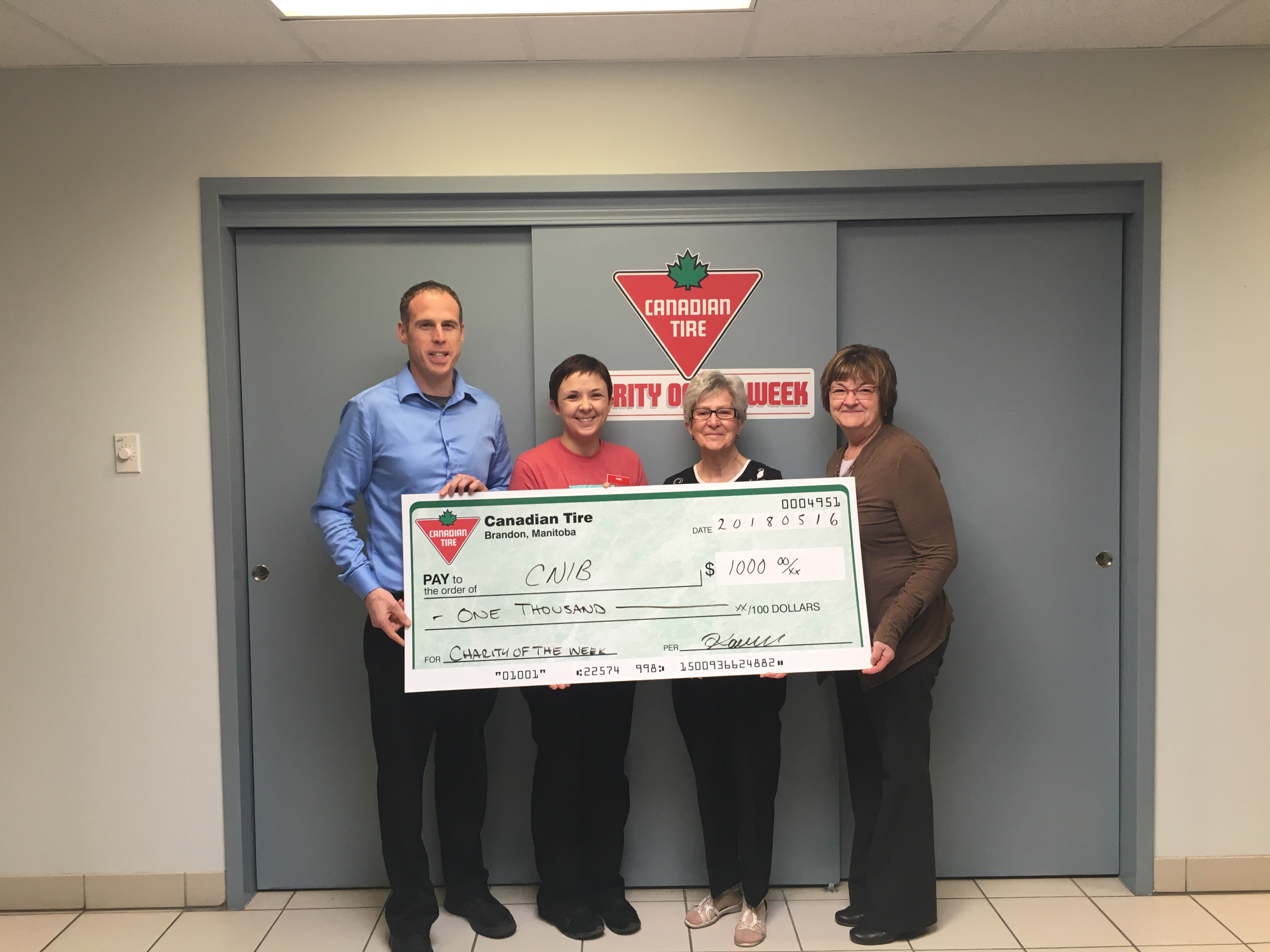 Anne Walker has been a dedicated volunteer in Western Manitoba for over a decade. Her assistance in all philanthropy activities and operational support is of tremendous help to staff and other volunteers. Her willingness to help ensures all clients have the best quality of life possible. She makes clients feel welcome and respected in all her interactions with them. "Anne has been an exceptional volunteer in Brandon in a number of different capacities", says Dan Vodon. "Persons with vision loss have significantly benefited both directly and indirectly from Anne's enthusiasm and the extra mile she goes with every volunteer task she takes on."
Vicki Rayson
Vicki Rayson has been volunteering for the last three years, twice a week. She is always willing to go above and beyond to help clients and staff. Vicki is very reliable and brings years of experience in office management in her role as an administrative volunteer. Not only does she dedicate her time as an administrative volunteer, she also volunteers at CNIB fundraising events and public education events. She has become a valued and important member of the CNIB team. "I can always count on Vicki to take on detailed and complex work and know she will always do a thorough job. Her willingness to take on multiple projects and assignments is so crucial to supporting the work we do", says Debby Cuninghame. "We have great respect and gratitude that she has chosen CNIB as an organization to donate her time towards."
Katie Goetz
Katie Goetz has been a volunteer with CNIB for 35 years, spending the majority of her time supporting the Philanthropy Department, raising money through Car Raffles, Visions Luncheons, Golf Tournaments, Dine-in-the-Dark, Art Auction and Night Steps. She is also active in educating the public about CNIB by doing presentations to service clubs and organizations. Katie has been an active and positive role model for volunteers, clients, the community and staff alike, ensuring CNIB is positively portrayed and well respected in the community. Not only does Katie volunteer her time, she recruits her family, church members and friends to volunteer or donate. Her mission is to give a little something back to CNIB for the support and services and has received herself as a client. Katie's warm and bubbly personality makes you smile when you hear her. If we had a Mrs. CNIB, Katie would be it.
Marilyn Toet
Marilyn Toet has been a dedicated volunteer since 2012. As an administrative volunteer in the Operations and Philanthropy departments, her pleasant demeanour and calm approach has provided a professional and helpful style to anyone contacting CNIB. Marilyn also finds the time to volunteer at special events and is able to keep calm at all times. Her compassion and empathy towards people with vision loss allows those coming to CNIB for the first time to feel respected and have hope for a bright future.
Kate Robertson
Kate Robertson is one of our delightful reception/admin volunteers who is at CNIB two full days a week and takes on additional shifts as needed. She is always willing to take on any administrative duties that are thrown her way and completes all tasks within the deadlines given. "Kate is a wonderful addition to our team and her professional, yet approachable, demeanour contributes well to the CNIB environment", says Kayla DeBaets. Kate is loved by many of our clients due to her friendly attitude towards all clients and visitors.
Lillian Haas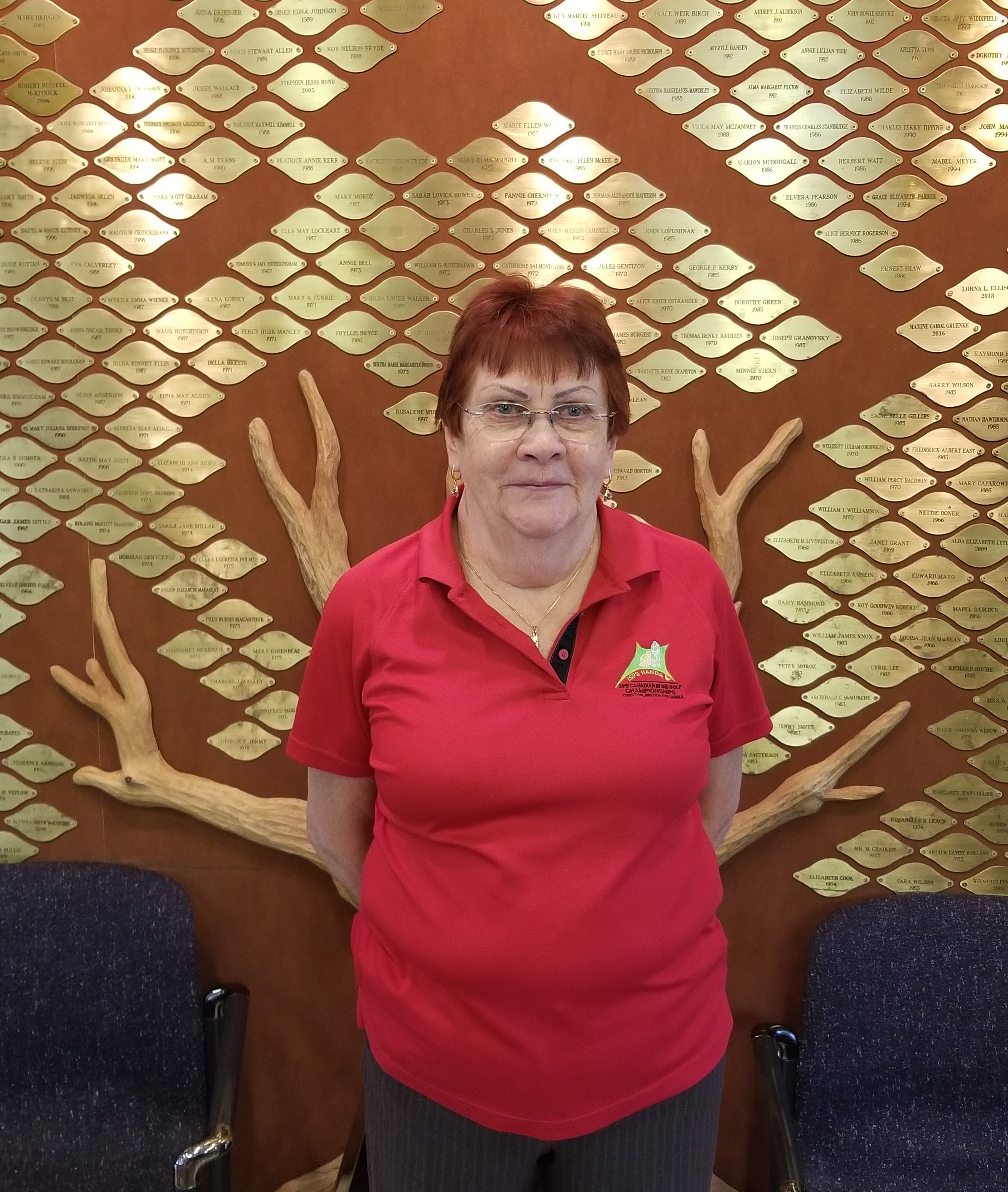 Lillian Haas is dedicated to giving back to the community of people who are blind or partially sighted. Her commitment to her position as a volunteer group lead for the social coffee group has provided many participants with the opportunity to participate and enjoy attending the group. "Lillian believes in providing an environment for people with sight loss to meet and benefit from peer support in a non-structured environment", says Joanne Fabian. "Her attention to detail and dedication to her role has benefited many participants." Lillian's time spent volunteering has proven to be invaluable to participate and enjoy attending the group. In addition to her volunteer work every week with the coffee group, Lillian has also volunteered as a sighted guide for many outings.
Tova Weiszner
Tova Weiszner has been involved with CNIB for over 37 years. She has provided support in a number of peer support programs including the dance group, the knitting and crocheting group and at annual Christmas parties. She also came up with the idea of volunteering her time to travel to rural towns in Manitoba in order to teach other volunteers how to adapt knitting and crocheting for clients at community centres and senior residences. On top of the time she gave towards peer groups, Tova also used to find the time to volunteer in fund development by working at various shopping malls throughout the city selling car raffle tickets. And she was usually the first one to sign up to volunteer for door-to-door canvassing in rural areas of Manitoba. Whenever she is told "you're going to do a lot of work", she shrugs and says, "everything is work". Her dedication to CNIB knows no bounds – rain, sleet or extreme cold, she is at CNIB bright and early! She has never "not shown up". Tova always says, "if you need me, call me". She has been a permanent fixture at CNIB, and Wednesdays would not be the same without Tova here.