Main Content
Ambition #3: Driving achievement and equality
Life is a beautiful, wonderful, complicated thing. Life with blindness should be no different. We're empowering people who are blind or partially sighted to lead independent, active lives and chase their dreams – and we're smashing the stigma and barriers that stand in their way.
CNIB works with the Senate and disability community on the Accessible Canada Act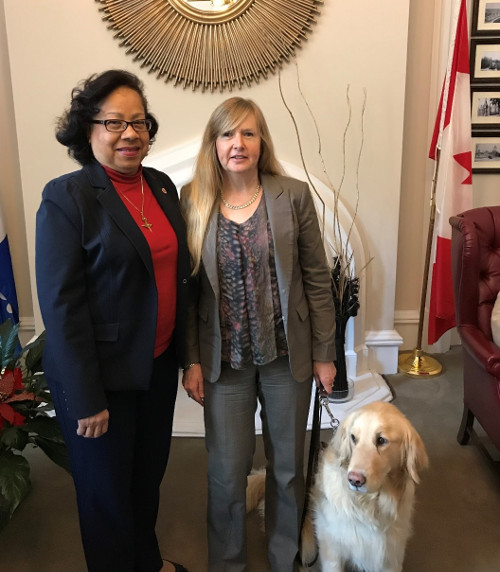 Bill C-81, the Accessible Canada Act, went to Second Reading in the Senate on February 19, 2019. Bill C-81 passed through the House of Commons with unanimous consent at third reading in Fall 2018 after amendments were proposed and accepted. The Bill presents a legislative framework, and subsequent regulations are expected to identify, remove and eliminate barriers within federally-regulated entities. Senator Jim Munson, a disability advocate, is the sponsor of Bill C-81 in the Senate – he's advocating for quick passage of the legislation before both houses rise in June for the 2019 general election.
Disability organizations across Canada have been advocating for amendments to the legislation, including timelines for implementation and a streamlined enforcement process. CNIB is dedicated to working with the disability community and the Senate to uphold the full intent of the legislation and ensure the strongest regulations are put in place to remove and eliminate barriers. 
If Bill C-81 becomes law, accessibility will be mandated by the federal government. This will provide opportunities for CNIB to build on its strategic plan within federally-regulated jurisdictions, including advocating for employment accessibility and providing technology-based programs. 
In the news
Read more articles from the April 2019 issue of On Target: