Main Content
On Monday, February 25, 2019, Canadians in three ridings cast their ballots during a federal by-election. CNIB  advocates asked by-election candidates for accessible campaign literature, including large print, braille, and accessible electronic documents.
The results show that voters who are blind or partially sighted do not have access to all the information they need to make an informed vote during an election. This barrier in accessing candidate information means voters with sight loss are unable to independently read information on all candidates and make an informed choice.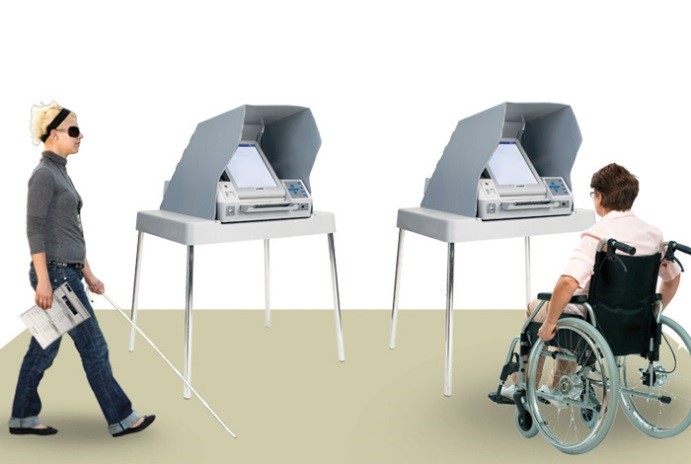 Most candidates and campaign officials did not come up with any suggestions to make election materials accessible to voters who are blind or partially sighted and displayed minimal willingness to help.
Additional research by CNIB revealed that national party websites and candidate websites are not accessible using a screen reader or screen magnification software, posing another barrier to inclusion in the political process.
CNIB is meeting with all major political parties to offer recommendations on how they can make their campaigns accessible before the federal election on Monday, October 21, 2019.
Creating accessible materials does not have to cost a lot of money – it can be as simple as transcribing an existing  pamphlet into plain text to distribute electronically.
CNIB will continue to advocate for access to information, so Canadians with sight loss can vote independently.
Read more articles from the April 2019 issue of On Target: