Main Content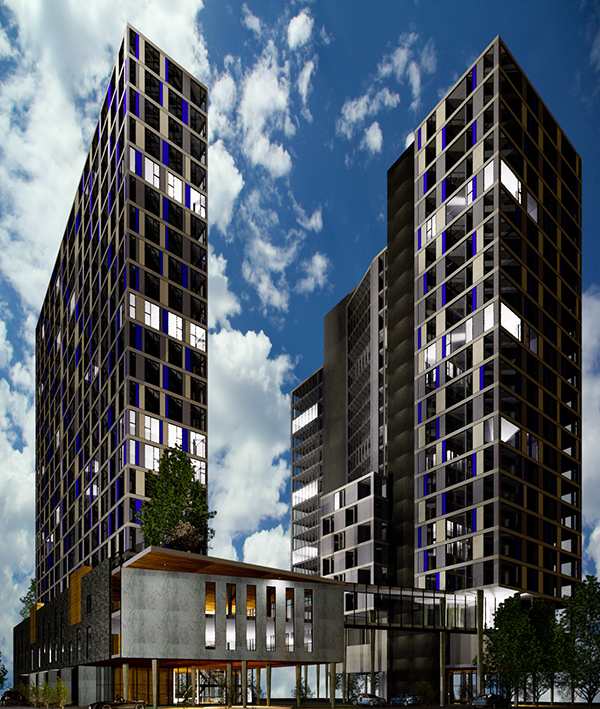 It's about time! That's what we said when we heard that Canadian building developer, Liberty Hamlets Inc., has announced plans to build the world's first condominium building that's fully accessible to people with disabilities, including blindness. 
Set to be located in Pickering, Ontario – about a 40-minute drive from Toronto – Axess Condos will incorporate braille/tactile markings and BlindSquare Beacons throughout the building. Each of its 336 units will feature wider corridors and doorways, levered door handles, washrooms large enough to allow wheelchairs to turn, and at least one walk-in shower per unit. 
What's more, the building will be in close proximity to an outdoor facility for service animals, and PSW and respite workers will be available onsite; condo residents will simply have to talk to the building's concierge to arrange these services. Developers have also announced that a day program for people with autism will set up shop in the building, and Pickering city officials recently announced that a new arts centre, youth/seniors' centre and library will be built just a few hundred metres away. 
If all that weren't enough, plans are also in the works to open a restaurant on the top floor with a panoramic view of Lake Ontario to the south.
Builders are planning to break ground on Axess Condos in June, with the fully-accessible facility expected to be completed and owners ready to move in in early 2021. You can learn more about the project at axesscondos.ca.
Thank you, Liberty Hamlets Inc., for creating a building that puts people with disabilities first. Now we can only hope developers across the rest of the country will follow suit!
Read more articles from the April, 2019 issue of Insight: