Main Content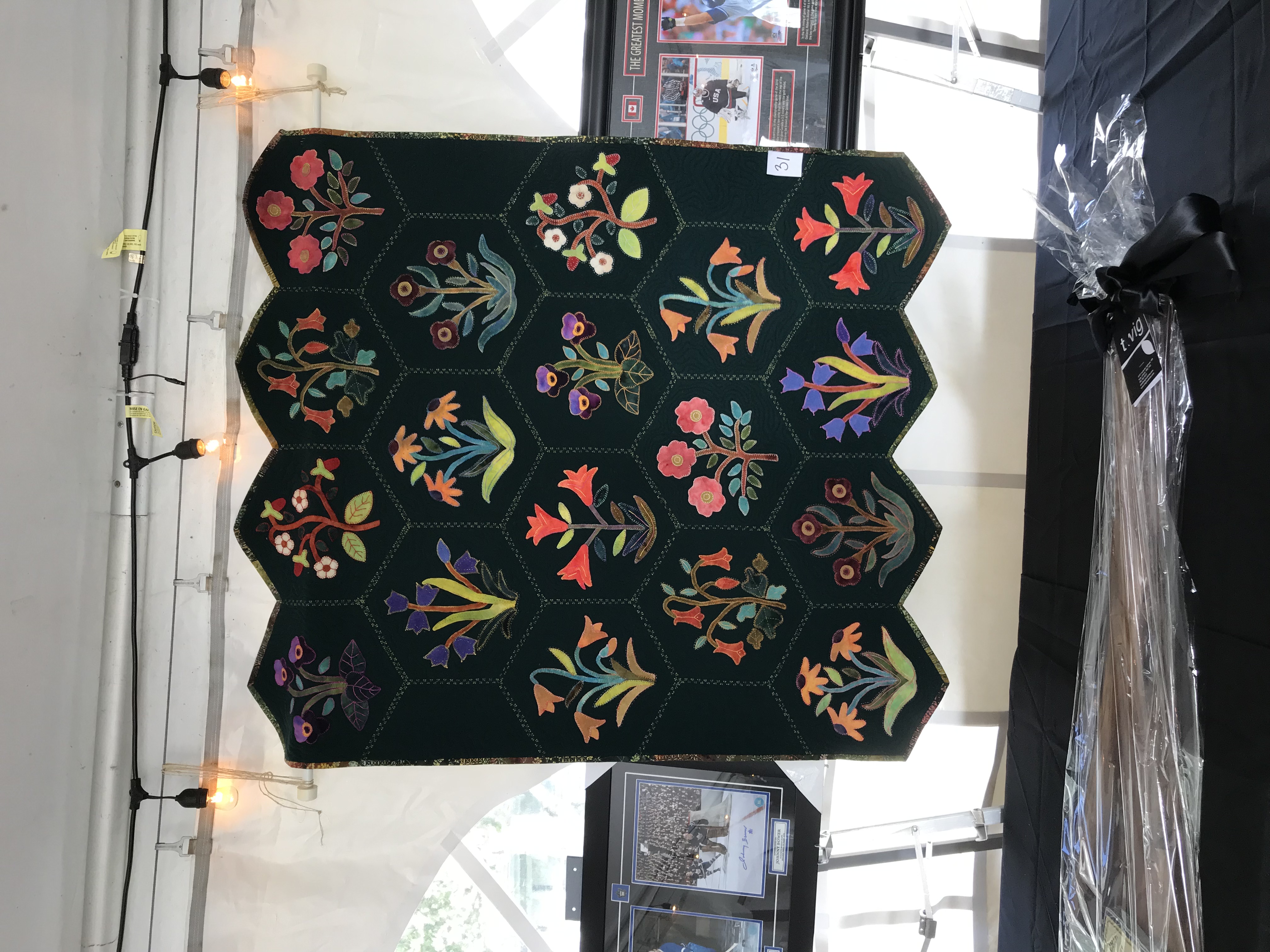 To celebrate the CNIB's 100th anniversary, Lynda Demers decided to offer a bouquet of flowers that would last for the Foundation's next 100 years. She thought that a flowered quilt in the form of a bouquet would be a fitting gift. That quilt might even be used for a fundraiser in support of the Foundation's mission.
Ms. Demers' two sons lost their sight suddenly as adults. The CNIB helped them break out of their isolation and regain their independence. Lynda Demers set about her quilting project with the help of friends who are deeply aware of the day-to-day challenges that her sons have to contend with. The funds raised will be used to send young Quebecers to the Lake Joseph Centre for an English immersion camp.
The members of Ms. Demers' team are Patricia Del Moral, France Ruest, Louise Lemieux-Bérubé, Cécile Morin and Jocelyne Martel. Each of them has received awards in provincial, national or international textile art competitions.
"We matched every year of the CNIB's existence with at least an hour of work on this project," according to Ms. Demers' humble estimate.
The participants were proud to dedicate themselves to this team effort. They embroidered, sewed and stitched the cashmere quilt, and shared hexagon patterns which they applied manually using the scallop stitch. Ms. Demers and one of her friends finished the edges with an angle stitch.
One of them dyed the cashmere for the appliqués and the silk threads to embroider the flowers. Because wool is a supple material, the stitching had to be done on a Longarm machine. That machine has rollers onto which the quilt is stretched for proper stability to keep the quilt from stretching out of shape as it would with a regular machine. Naturally, as with any project, the members of Ms. Demers' team came up against a few challenges, but they overcame them through perseverance.
The raised appliques are helpful in helping a person with vision loss to appreciate the bouquet of flowers. The nobility of the materials used is representative of the scope of the work done by the CNIB Foundation, according to Ms. Demers.
Essentially, this piece is the product of hard work, a testament to the importance of teamwork and collaboration, which are values shared by the CNIB.