Main Content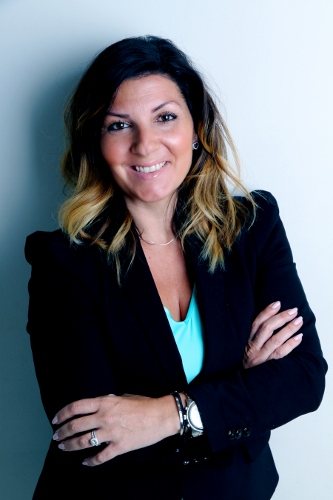 Angela Bonfanti, Vice President, CNIB Foundation (Ontario and Quebec)
Angela was first introduced to CNIB as a child when her father was diagnosed with retinitis pigmentosa and began to lose his sight. She joined the CNIB team after working for the federal government as a political staff member for nearly a decade. As the national director for stewardship and donor engagement, she supported the creation and implementation of CNIB's strategic plan: The Path to Change. Angela led a number of efforts, including the development and endorsement of the Canadian Patient Charter for Vision Care and the Comprehensive Vision Rehabilitation Model of Care. When she moved into the role of national director for strategic relations and engagement, she helped with leading CNIB's first country-wide election strategy. Since then, she was instrumental in the launch of the CNIB Foundation and its inaugural community hub at Yonge and St. Clair in Toronto, as executive director for the GTA.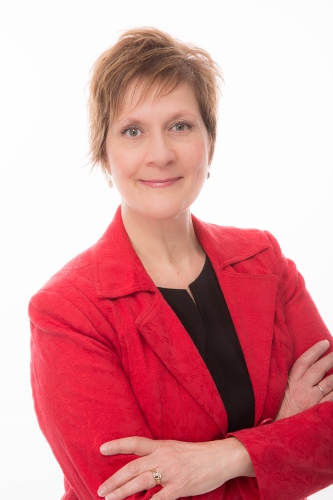 Monique Pilkington, National Director, CNIB Eye Van & Executive Director, CNIB Lake Joseph Centre
Monique joined CNIB as coordinator, volunteer services in 1989. In that role, she developed and implemented a new volunteer program for the Sudbury-Manitoulin District. For 23 years, she managed the CNIB Medical Mobile Eye Care Unit (CNIB Eye Van), a program that serves 4,500 Northern Ontario patients annually. Under her leadership, the program achieved international recognition. In 2010, Monique received the CNIB Grace Worts Staff Service Award in recognition of her outstanding commitment to the advancement of services for people living with sight loss. As regional director for CNIB Ontario North, Monique led the implementation of The Path to Change in Northern Ontario.
Robert Gaunt, Executive Director, CNIB Ontario North and Ontario West
 
As someone living with sight loss, Rob can speak to the benefits of CNIB programs and services. Prior to becoming the executive director for Ontario West, he was the regional manager for Northwestern Ontario & Timmins for CNIB. Previously, he worked in public education, health promotion and program management for national organizations, including the Canadian Diabetes Association and the Canadian Cancer Society. Rob is a vocal advocate for accessibility who has extensive experience working with committees and organizations, including the University of Guelph Sport and Recreation Equality on Campus program, the Thunder Bay Regional Health Sciences Centre Accessibility Advisory Team, CNIB Ontario's Advisory Board and Advocacy Committee, Transportation Standards Development Committee (SDC) and the Accessibility Directorate of Ontario (ADO), and a variety of municipal initiatives.
Suzanne Decary-van den Broek, Executive Director, CNIB Ontario South (GTA)
Suzanne joined CNIB in 2005 as an Independent Living Skills Specialist for Toronto's Intensive Rehabilitation Training Centre. In 2009, she became Regional Manager, Service and Operations, Greater Toronto Area (GTA). In addition to managing a team of 17 post vision loss rehabilitation professionals, Suzanne was instrumental in developing a structure and process for the organization's fee-for-service model, focusing on workplace accommodations. This service fosters inclusion in the workplace and provides employers and employees with personalized accommodation plans. In 2016, Suzanne led the team of program leads who developed the first suite of CNIB Foundation offerings, as Manager, Operations and Lead, Peer Support, GTA.
Duane M
organ, Executive Director, CNIB Ontario East
Duane first walked through the doors of CNIB as a young client looking for vision loss rehabilitation services. In 2008, he officially joined the organization as the Specialist, Career & Employment and Assistive Technology for Newfoundland and Labrador. As manager of programs and services, he honed his skills in program development. He has extensive experience in public education, peer support and advocacy. As a former member of advisory committees for universities and colleges, Duane is passionate about improving the post-secondary experience for students living with sight loss.